Coating Thickness Testing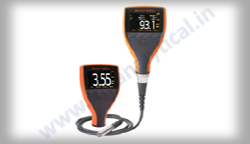 We Ino Analytical Laboratories are leading Lab, Laboratory , Services, Providers of Coating Thickness Testing. Covering thickness is a significant variable that assumes a part in item quality, measure control, and cost control. Estimation of film thickness should be possible with various instruments. Understanding the hardware that is accessible for film thickness estimation and how to utilize it is valuable to each covering activity. The issues that figure out what strategy is best for a given covering estimation incorporate the sort of covering, the substrate material, the thickness scope of the covering, the size and state of the part, and the expense of the hardware. Generally utilized estimating strategies for restored natural movies incorporate nondestructive dry film techniques, for example, attractive, whirlpool current, ultrasonic, or micrometer estimation and furthermore ruinous dry film strategies, for example, cross-segment or gravimetric (mass) estimation. Strategies are likewise accessible for powder and fluid coatings to quantify the film before it is relieved.
We Ino Analytical Laboratories are instrumental in offering Coating Thickness Testing in Mumbai, Thane and Navi Mumbai. Two estimating methods are utilized to gauge the thickness of layers over a metal substrate. Right off the bat, the attractive acceptance, that is, the point at which the substrate is self-magnetizable (steel or iron), and, also, the vortex flow strategy, that is, the point at which the substrate is in some measure electrically conductive (different metals like aluminum). We have some expertise in those two methods, and we are sad to report, we can't offer you gear for the thickness estimation of ceramics, glass, or plastic.