Microstructure Alloy Testing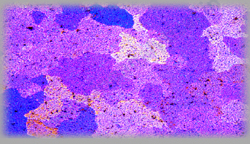 We Ino Analytical Laboratories are leading Lab, Laboratory , Services, Providers of Microstructure Alloy Testing. These are commonly used to characterise materials. The existence of several phases in an alloy system is measured, and their extents are connected to characteristics like as strength, corrosion resistance, and material stability, among others. Whether cast, worked, heat treated, or exposed to any specific treatment like as carburizing, hardening, etc., the micro structure exposes the grain structure. This also indicates the presence of carbides, notably Chromium carbide, which is a problem in high-chromium nickel alloys. ELCA can give the metallurgical state of any metal, even unusual metals, thanks to its highly skilled and trained metallurgists.
We Ino Analytical Laboratories are instrumental in offering Microstructure Alloy Testing in Mumbai, Thane and Navi Mumbai. Our specialists' application experience allows us to provide you with all of the essential qualities, allowing you to make the best judgments possible when utilising the material. Our high-powered metallurgical microscopes include an image analysis system that allows us to offer accurate and relevant pictures of metallurgical structures.