Microstructure Metals Testing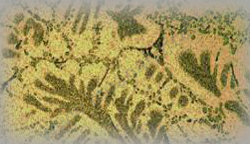 We Ino Analytical Laboratories are leading Lab, Laboratory , Services, Providers of Microstructure Metals Testing. Metals and alloys are made up of a huge number of unevenly formed crystals (grains) that are difficult to see with the naked eye. The grains may be spherical or elongated, big or tiny, and placed in a regular or random pattern. The shape, size, arrangement, and orientation of the grains are all determined by the conditions under which they were formed.
We Ino Analytical Laboratories are instrumental in offering Microstructure Metals Testing in Mumbai, Thane and Navi Mumbai. The structural component is the element of the microstructure that has a consistent structure (for example, excess crystals, eutectics, and eutectoids, particularly for the ferrocarbon alloys austenite, ferrite, cementite, pearlite, ledeburite, and martensite).