Mock Up Testing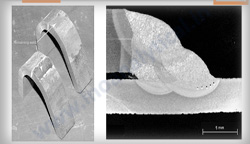 We Ino Analytical Laboratories are leading Lab, Laboratory , Services, Providers of Mock Up Testing. Model testing comprises of building a full size portrayal of a particular piece of a structure inside. This incorporates reenactment of outside conditions, interior burdens, containing lighting, little force and individuals, room outfitting, office gear format and a completely working HVAC framework. The test outcomes are created by examining objective estimations of the actual climate, warm solace levels and HVAC gear execution.
Full scale mock-up testing allows are confidence in the independently evaluated system, air temperature and speed to be measured, thermal comfort to be experienced, design ideas to be realised or modified, design concepts to be trialled and optimized, aesthetics to be experienced, installation detailing and methodology to be explored, new innovative designs to be develop.
We Ino Analytical Laboratories are instrumental in offering Mock Up Testing in Mumbai, Thane and Navi Mumbai. Quality and solace of the indoor climate depends on viable plan and execution. To satisfy these destinations, you need to demonstrate in advance that the frameworks what's more, items will meet the exhibition determinations. Model testing will show what the conditions will resemble in your structure and will assist you with guaranteeing projectspecific necessities are accomplished right first time nearby.