Titanium Testing Facility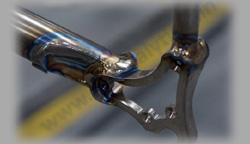 We Ino Analytical Laboratories are leading Lab, Laboratory , Services, Providers of Titanium Testing Facility. The Materials and Product Testing Laboratory offers a variety of materials and product testing services. We have a number of materials testing divisions and labs where we do all of our material testing and analysis. Whether it's plastic or metal testing, rubber product analysis, chemical composition analysis, or complicated failure analysis investigations, we're fully equipped with innovative and automated testing instruments and a highly skilled and educated workforce. We can also test and analyse according to national and international standards such as ASTM, IS, BS, ISO, EN, DIN, AISI, MIL, and others.
We Ino Analytical Laboratories are instrumental in offering EIL Approved Lab in Mumbai, Thane and Navi Mumbai. We have a well-coordinated staff of engineers and scientists that are highly skilled and experienced. When it comes to materials and product concerns, we take a highly scientific and collaborative approach. We make every attempt to solve your difficulties in the shortest period possible and at a reasonable cost. We will constantly try to provide you with world-class materials and product testing services. We have a long history of making customers happy and satisfied with our testing services, dating back to 1980.